Upcoming Conference: Children and nontheatrical media: from film to video
Keynote speaker: Rick Prelinger
University of Glasgow, Scotland, April 12-13th 2014
An open call to archivists, academics and film-makers. We are seeking papers and presentations exploring the relationship between nontheatrical media (meaning amateur, orphan, sponsored, municipal, educational films and/or audiovisual material) and children.
Suggested topics might include but are not limited to: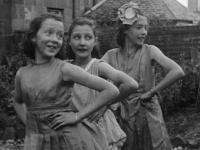 Children as performers
Children as subjects
Children as audiences (e.g. in schools)
Children as makers
Please send title; 300 word abstract; name and affiliation to Professor Karen Lury, School of Culture and Creative Arts, University of Glasgow. E-mail: Karen.Lury@glasgow.ac.uk
Deadline for proposals is: November 15th 2013.